---
Serving a Growing Family
of Satisfied Customers
---

In fact, here's one right now...
Chris Buzzy is a technical training manager who specializes in information technology, hardware, software, and services. He's worked with the Department of Defense, Egenera, Virtual Iron, Akorri, Unitrends, and others.
And Here Are A Few More...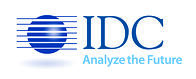 AB Sciex
Acosta Sales and Marketing
Advocates
Alexander Street Press
American Cancer Society
Anoto, Inc.
Bethany Health Care Center
Bethany Hill School
Bridges Together
Brown & Sharpe
Business Transition Academy
Cable Design & Manufacturing Corp.
Centage Corporation
Chiropractic Solutions
Competitive Resources
Community Roundtable
The Eric R. Cohn Education Foundation
Colgate University
Costa Precision
CTAC - Community Training and Assistance Center
Danceworks
Dental Associates of Marlborough
Disruptor Beam
Divorce Mediation Training Associates
Doctors Express
Egenera
Enkata
Exponent Failure Analysis Associates
Find Law
Framingham Adult ESL Program
Framingham State University
GE Healthcare

GravOxy Fitness
GSE GeoSport Surfaces
The Harvest Group
Home Builders and Remodelers Association of Western MA
Hydro Family Fitness
IDC Insights
Intellisource International
Innovation Two
KEW Group
Lab Central
LeadCheck
Lift Lab
Market Data Group
Mastercraft Exteriors
Medical Media
MetroWest Center for Independent Living
Massachusetts Public Health
MetroWest Medical Center
MetroWest Homecare and Hospice
MetroWest Regional Transit Authority
MetroWest YMCA
Microtraining Associates, Inc.
MindsetGo
M & R Strategic Services
Neiman Marcus
New England Business Association
Pope Jewelers
Power Hydrant
Proveris Scientific
Realtime Immersion
REX Roundtables

Roche Bros. Supermarkets
Sage Publications
Sales Renewal
Salmon Health and Retirement
SBANE
Seahorse BioScience
SimpliVity Inc.
Sotax
Spectro Scientific
Spireon
Sportsfield Contractors
St. Mark's School
Stretchmate
Sutherland Advisory Group
Syneron Candela
Taly Foundation
Teachers College, Columbia University
T.M. Limited
Trinity College, Dublin
Trish McEvoy Cosmetics
United Liquors, Ltd
Urquhart Publishing Group
U.S. Environmental Protection Agency
U.S. Youth Soccer
Vehicle Wash Systems
The Venture Forum at WPI
VH5 Media Group
Wayside Youth & Family
White Wizard Games
World Wide Antenna Systems
Yellow Book USA
ZeeVee Inc.