Davideo Company was founded in 1992 by Peter Stassa, a 20-year veteran of the Boston broadcasting industry. Davideo Company is a long-time member of the MetroWest Chamber of Commerce, where Peter has served on the Board of Directors, as well as the Corridor Nine Area Chamber of Commerce. Davideo Company has also been a member of the National Professional Videographers' Association of New England.


Peter Stassa (Executive Producer)
Peter's background in media and marketing serves him well as Davideo Company's Executive Producer. "We specialize in creating compelling visual tools that help our clients communicate more effectively," he says. "The best way to be sure that your customers understand what you do is to show them what you do. With video, you can take your prospects anywhere you want them to go, show them anything you want them to see, and show it to them anytime you want." Peter's extensive network of skilled scriptwriters, cinematographers, graphic artists, narrators, and other creative professionals allows him to assemble the team best suited to meet the needs of your particular project.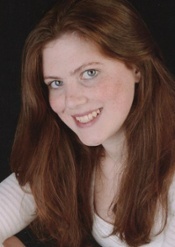 Candice Moore (Lead Editor / Creative Director)
In addition to being a skilled videographer, Candice has a keen eye and ear for identifying the best material and blending those audio and visual elements into a cohesive story that delivers your message in a compelling and engaging manner. Candice began working for the company after graduating from The New England Institute of Art with a Bachelor of Science degree in Video Production.
Davideo Company specializes in producing compelling visual tools that help our clients communicate more effectively. We help our clients create exciting and engaging videos for their business such as product demos, training videos, customer testimonials, and more. We can handle everything you need, from script development and the acquisition of raw footage at any location, right through the editing process and on to final duplication and distribution on DVD or over the Internet.

We work with companies of all sizes throughout Massachusetts, New Hampshire, Rhode Island, Connecticut, New York, and more. Our extensive list of professional videography contacts allows us to have high quality footage captured all around the world and sent back to us to edit into a finished piece.